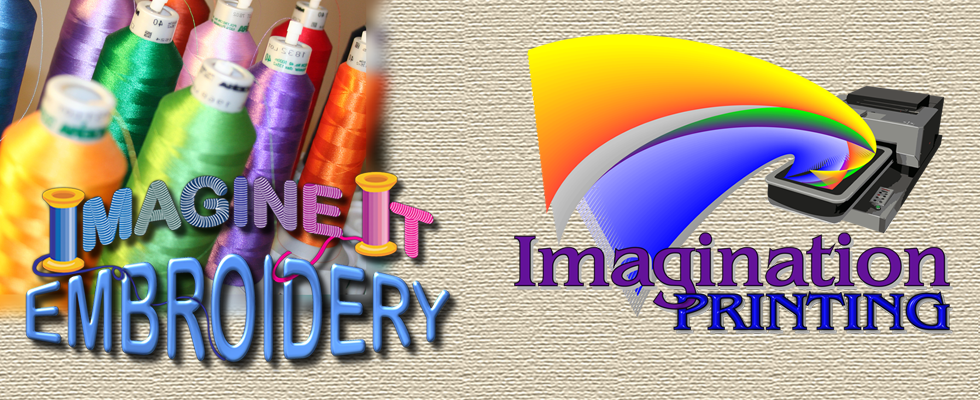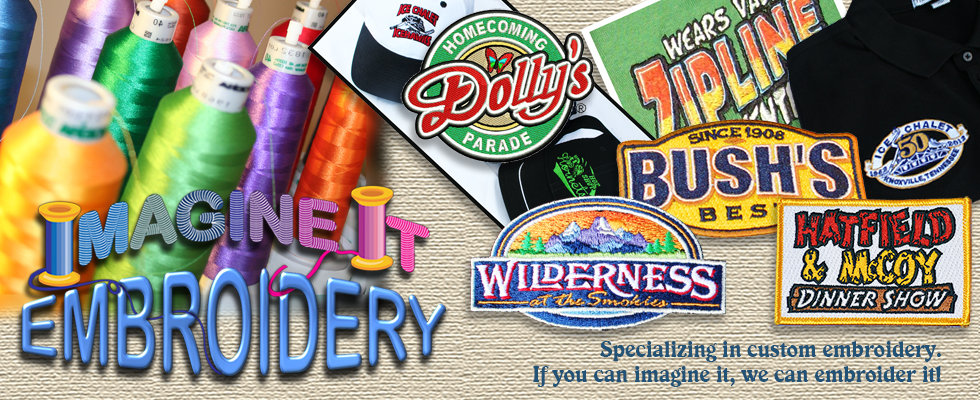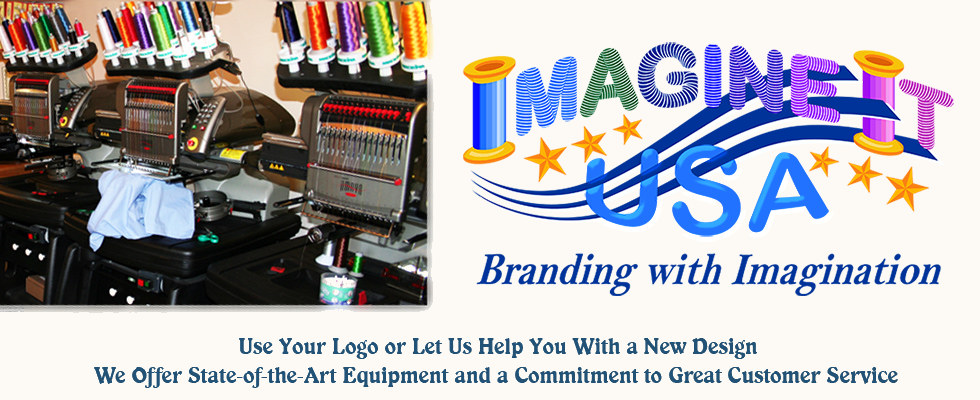 If you can imagine it, we can embroider it!
And print it, too -- let your imagination soar!
Call us for a quote: 865-774-7307. We will do our very best to respond quickly and deliver promptly.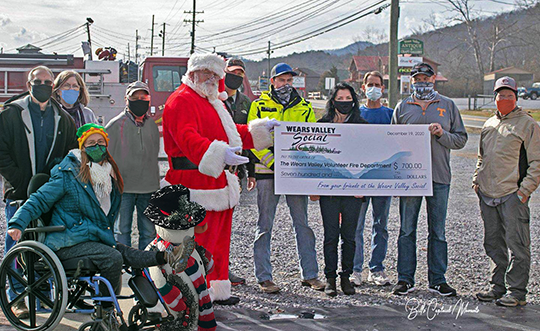 Check presented to the Wears Valley Fire Department in 2020. We also helped the Wears Valley Fire Relief Fund in 2016.
T-Shirts to Benefit the Wears Valley Fire Department! Out of the Ashes, We Will Rise!
Imagine It USA is a Wears Valley business, and we wish to support our firefighters in Wears Valley (our angels), especially with the devastating and destructive fires that ravaged our beautiful area in the Spring of 2022. "Wears Valley Strong! Smoky Mountain Strong! There are angels among us." Pick up option is available at Imagine It or Foothills Mercantile Co. -- please call 865-774-7307. Thank you for your help, Gaddco Group, Foothills Mercantile Co., and Fleur-de-lis Designs! Long-sleeve shirts are $30, Short-sleeve shirts are $25.
Availability is limited, now, thanks to the amazing response we have received -- thank you! Please call 865-774-7307 to inquire.
Imagine It USA will donate all proceeds to the Wears Valley Fire Department.
Custom-order embroidery and printing for all types of needs, great or small.

Client Services
We can use your own logo or create a new, custom logo especially for you for embroidery or printing, or both!
FACE MASKS!
All kinds of products, all sizes and colors, and many happy clients. Call or e-mail us for a quote for your project.

Embroidery Info
Experience and a desire to satisfy each and every client = success! We have learned how to achieve great results.

Printing Info
Direct-to-garment printing is new technology that offers full color, high resolution printing on the product.
Some Inspiring Ideas from Our Portfolio:
right
left